Please call the number below for Afaan Oromo if you have question or concern about COVID-19 Virus.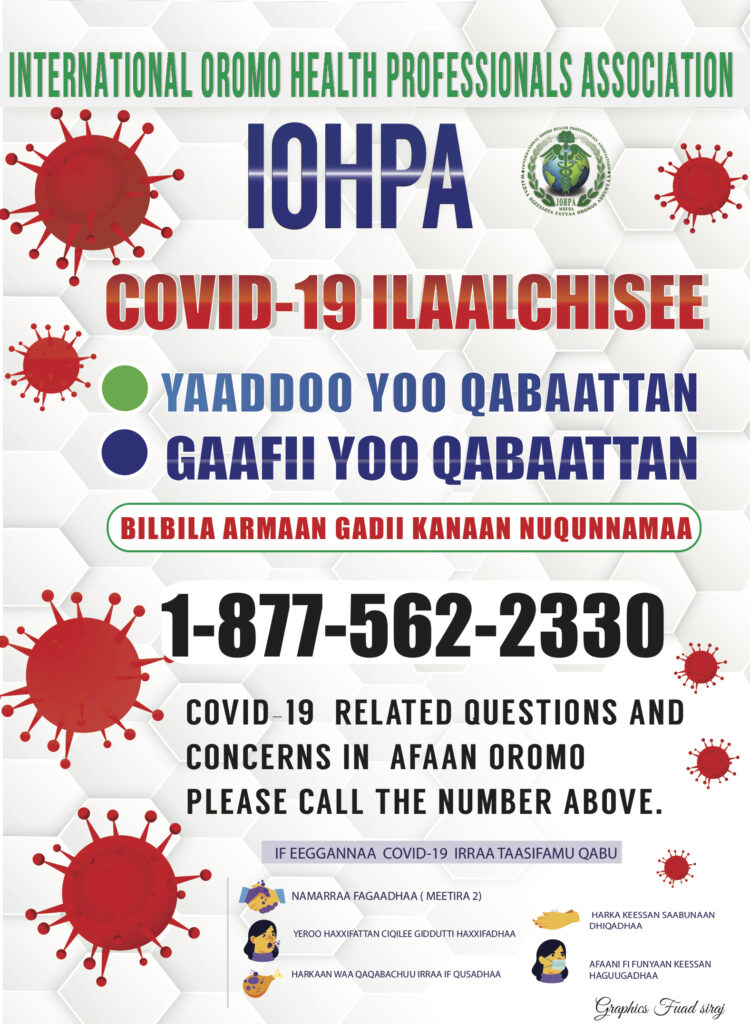 Sadarkaa Dhibeen HIV/AIDSii irra jiru ilaalchisee Raadiyoo Sagalee Ameerikaa Sagantaa Afaan Oromoo waliin marii taasisan. Marii kana irratti Aktivistiin beekkamaa fi hundeessaa fi ittigaafatamaan Waldaa Namoota Vaayirasii HIV waliin jiraatan, Tasfagoh Ethiopia damee Adaamaa/Oromiyaa kan ture, Obboo Masfiin Fayyisaa fi Dr. Ibraahim Amee Elemoo turan. Haala dhibeen kun yeroo amaan kanaa keessa jiruu, xiyyeeffannoo dhimmoota barbaadan irratti marii gad-fageenna qabu godhan. Hubbannoo irraa akka argattan abdii keenna. Yaadaa keessaniis irratti kennuu hin dagatinaa. Galatooma.
Nuti miseensoti IOHPA tola-ooltummaadhaaf muranne.
Akkam jirtu?
IOHPA is planning several events in beautiful Minneapolis /St Paul Minnesota during Oromo Week/OSFNA soccer tournaments(August 3-10 2019). We will be having our 2nd Annual IOHPA conference, hold IOHPA Community Outreach Tent and support IOHPA/OSFNA First Aid Center.
We would like to invite you to the Little Oromia this summer to come and be part of these historic events.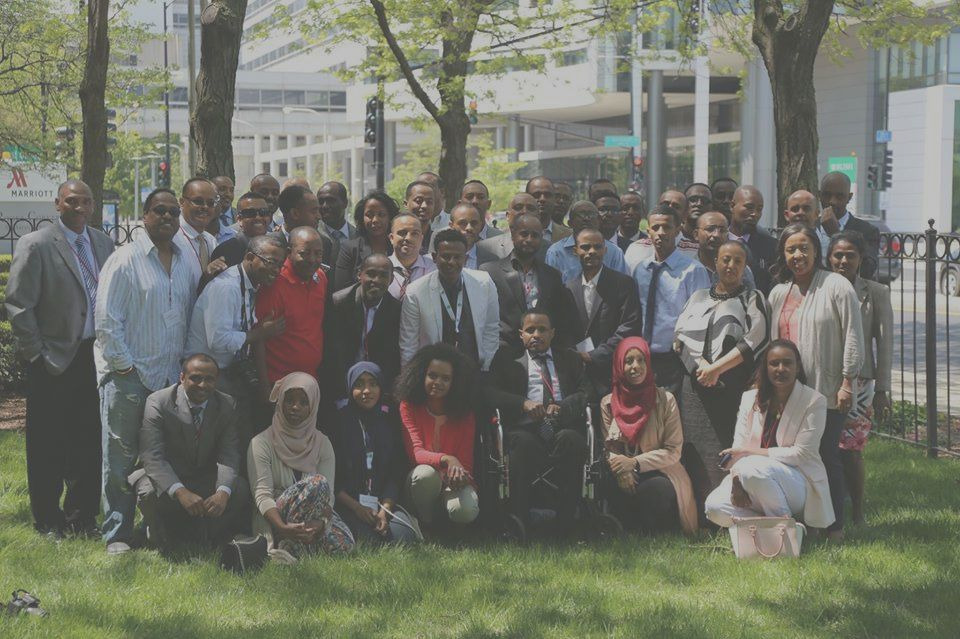 Waliin Fayyina!
Foreign medical graduates who want to practice medicine in the U.S. may get helpful information on this blog site.
IOHPA facilitates transfer of clinical knowledge and skills between health care professionals.