Welcome to
International Oromo Health Professionals Association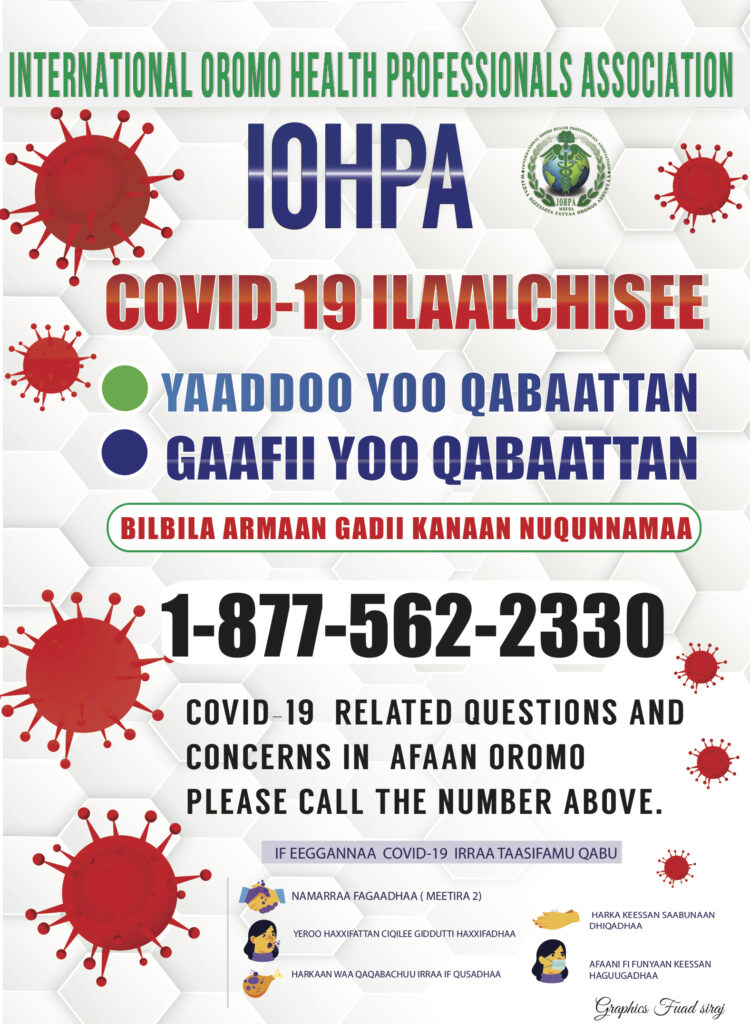 **IOHPA CONFERENCE 2020 IS POSTPONED**
In light of the rapidly escalating health concerns relating to the global spread of the coronavirus disease (COVID-19), now reached a pandemic according WHO, we are postponing IOHPA's Conference 2020 in Atlanta, GA, to a later date TBD in due time. We thank you for your patience and understanding. We apologize any inconvenience this may cause you.
Please stay tuned for future updates.
Sincerely,
IOHPA Board
3/11/2020

---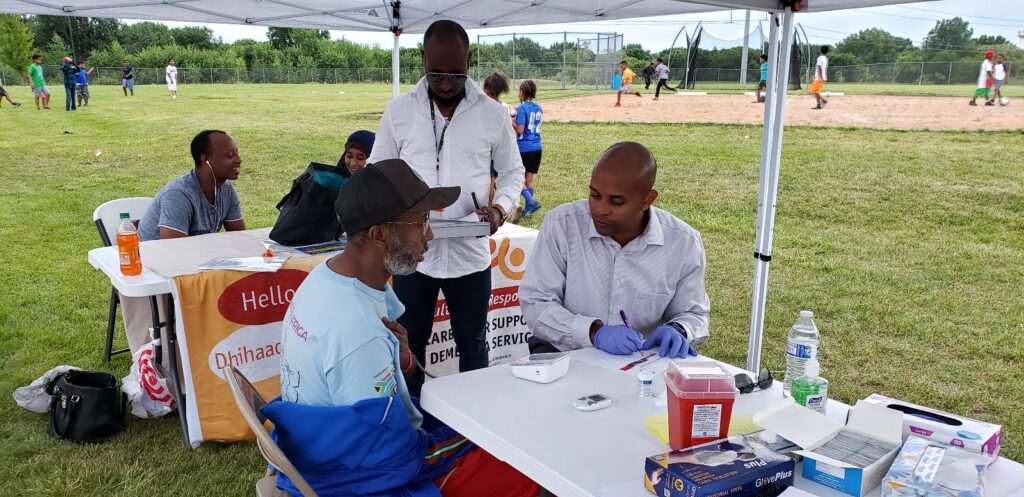 Please Signup for IOHPA Email Subscription.
IOHPA & MATTER:

Fulfilling Dreams to Improve Healthcare in Ethiopia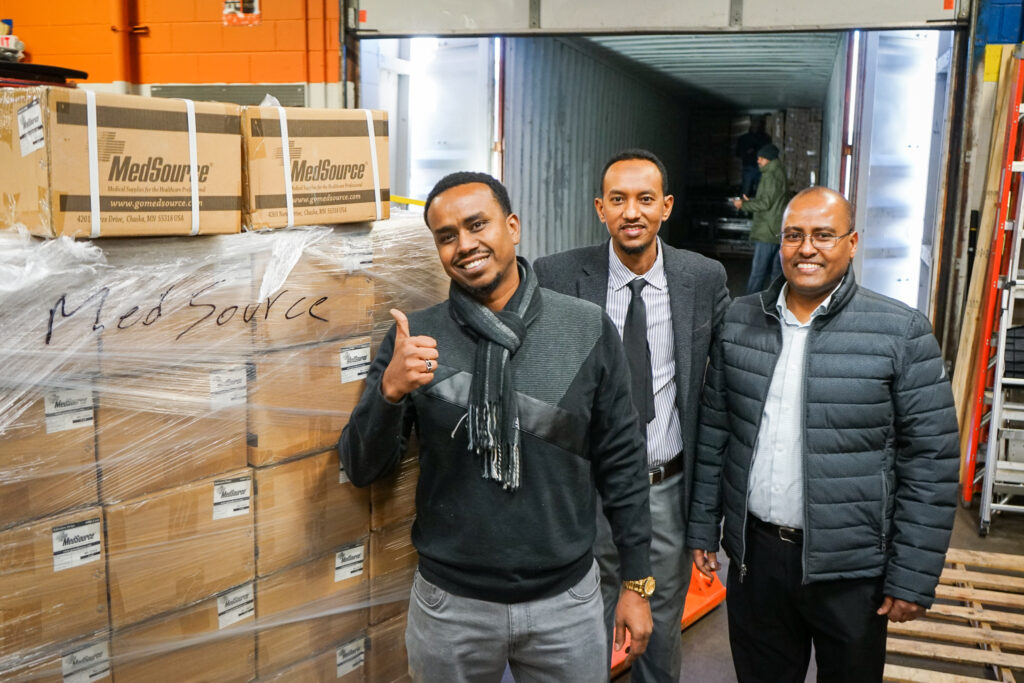 IOHPA & MATTER
sending medical equipments to Chiro Hospital.
Sadarkaa Dhibeen HIV/AIDSii irra jiru ilaalchisee Raadiyoo Sagalee Ameerikaa Sagantaa Afaan Oromoo waliin marii taasisan. Marii kana irratti Aktivistiin beekkamaa fi hundeessaa fi ittigaafatamaan Waldaa Namoota Vaayirasii HIV waliin jiraatan, Tasfagoh Ethiopia damee Adaamaa/Oromiyaa kan ture, Obboo Masfiin Fayyisaa fi Dr. Ibraahim Amee Elemoo turan. Haala dhibeen kun yeroo amaan kanaa keessa jiruu, xiyyeeffannoo dhimmoota barbaadan irratti marii gad-fageenna qabu godhan. Hubbannoo irraa akka argattan abdii keenna. Yaadaa keessaniis irratti kennuu hin dagatinaa. Galatooma.
Ijaarsa pirojektii Hosteela Madda Walaabuu ilaalchisuun gaaffii fi deebii Dr.Ibraahim Elemoo OBN INTERNATIONAL waliin taasisee.
Tattamsa'ina Vaayirasii Koorona ilaalchisuun gaaffii fi deebii Dr. Sintaayyoo Badhaanee
About IOHPA
In November 2016 a group of Oromo health professionals of various background met and discussed health problems of our community in Oromia and globally. Some Oromo health professionals have been providing first Aid at OSFNA soccer tournament for the last 3 years. Although the initiative of working with OSFNA is relatively small feat, this gesture has undoubtedly inspired young students and uplifted our community. In fact, it has propelled us to think about creating a formal organization and deliver more services using our talents and existing resources.This opportunity revealed we have vibrant and committed individuals in healthcare fields that support to formally organize at global scale with hopes of networking and giving back to our community. With dedication and hard work, an organizing committee of volunteers put together the first of many IOHPA conferences which took play in Chicago in May 2017.
We do realize that among many challenges our people face, health problems are among the most rampant and many of which could be mitigated easily if we work together to bring about positive changes. We, Oromo health professionals all over the globe, have the opportunity and moral obligation to address the health care needs of our people by getting organized and work together to promote the health and wellbeing of our community.
---
Mission
IOHPA is a non-profit organization whose mission is to address the health care needs of Oromo people and others in Oromia, diaspora and beyond, through need assessment, identification of areas of health care improvement and thereby contribute towards the promotion of quality healthcare including preventative care, transfer of knowledge, skills and appropriate technology.
Vision
IOHPA's vision is to expand the base of our Oromo health professionals network and accelerate its efforts in alleviating the healthcare disparities that exist between Oromia and western nations.
---
What We Do
Conducting Health Education
Conducting health education on chronic health conditions, acute illnesses and emerging diseases of public health importance to reach its audience by utilizing online and off-line IEC outreach strategies such as TV, Radio and internet-based video streaming services, and print materials.
Conducting Health Research
Conducting health research and disseminating findings to the general public via academic journals and scientific conferences and by other means.
Conducting Medical Mission Trips
Conducting medical and surgical mission trips to Oromia / Ethiopia and beyond to bridge the gaps in delivery of essential health care services in specialized hospitals; undeserved places and communities
Partnering With Other Nonprofits
Partnering with other not-for-profit organizations to provide health related and disaster relief services to communities affected by man-made and natural calamities.
Establishing a Center of Excellent in Oromia
To establish a center of excellence in Oromia that provides state of the art health care services and train health care professionals
Facilitating Knowledge and Skills Exchange
Facilitating knowledge and skills exchange between health care professionals in the Diaspora and back home in Oromia